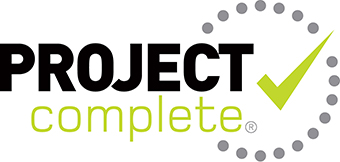 Hi Guys,
I am so excited because I have FINALLY completed my Passion Project!
It has taken 10 weeks to accomplish and I have managed to keep you updated for the whole ride. If this is the first post you have read about my passion project, then I encourage you to read them before this one. Fist, I will upload the finished product so you know what I am talking about later in the post.
I think the whole project went really well except for the little problem in the editing and production stage. In the production stage, it was a mistake to not grab a Mike as well as the Tripod and Camera because in the end, when we looked back on our footage, the audio was terrible because in some scenes, you could hardly hear us talking. In most of the other scenes, it was bad audio because the background noise was really loud and took the quality of the footage down a little bit and in the editing, we had to re-make it about 5 times, some in Corel and some in Adobe Premiere. The final product was in Adobe premiere because Corel wouldn't work after the millions of times we tried it. It was very frustrating and time consuming. That was probably the hardest part and the biggest bump in the journey for this film.
To me, our film was basically exactly the way I wanted it to turn out apart for the audio and some of the shots. I was so happy about the way it turned out because of the editing and everything.
I feel like the best parts we have accomplished in this project was the team work, decisions, editing and planning. I think we did s great job cooperating (Partially because we are friends) and because we had the same ideas which is also why I said decisions. The editing we did really well because we used some cool editing choices and I was really happy with everything we did. The planning was good because we had a schedule and planned Get-togethers to plan, film and edit with each other.
I think that I could of improved (like I said heaps) is the audio and some of the shots. Apart from that, I feel like we did pretty good at everything else.
Next time, I would of improved those little things and maybe made sure that everything to do with the program I used (Corel) was working before I edited.
Through the whole process, I learned that Corel is not trustworthy! and…
How to work on Adobe Premiere and to work with a time limit. It is very stressful!
Overall, the experience has been AWESOME and so so fun.
Can't wait till my next Passion Project!